Explore Tourism in Bosnia,
Dream Now & Travel Later.
Bosnia & Herzegovina is wonderland of nature, people and cultures.
We will welcome you with smiles and open doors!
If you're looking for something off the beaten path...
Then Come Discover the amazing wilderness of Bosnia and Herzegovina, which is the crossroads between East and West.
From the Orient to Romanesque to Byzantium...
It's all here.

Bosnia is waiting for you to explore it.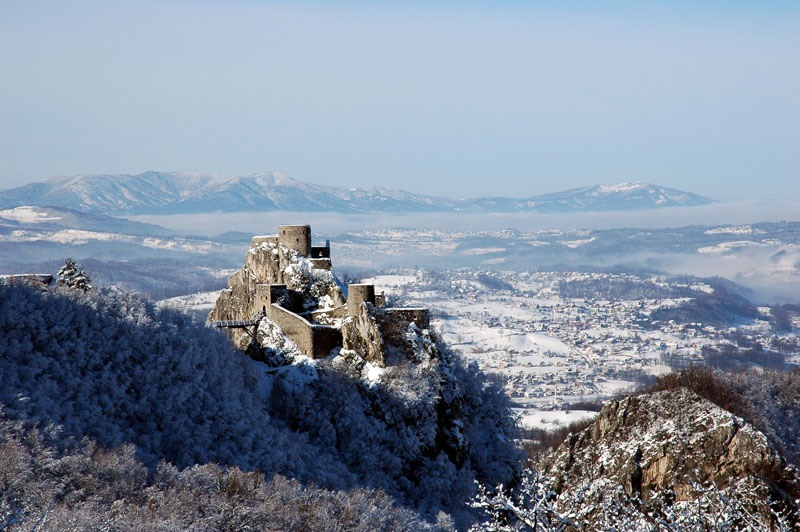 Why Travel to Bosnia and Herzegovina?
It is friendly, beautiful, culturally and historically rich, and good value for money. It's modern enough to be comfortable yet traditional enough to be interesting. Bosnia and Herzegovina is the crossroads of eastern and western civilizations. This tiny, heart-shaped land has seen invasions and migrations since pre-historic times. Each of these cultures has brought and left a piece of the multi-faceted mosaic that comprises present day Bosnia and Herzegovina. Bosnia and Herzegovina has truly been a bridge between great empires, peoples, religions, and their customs.
It is on this bridge that one will find a most magical blend of people, cultures, religions, traditions-and the beautiful nature from where it all evolved. Along with the tides of invaders and migration came the spiritual backbone of the people of Bosnia and Herzegovina. Islam, Christianity, Judaism have long endured harmonious living that is the trademark of this tiny-heart shaped land, in the heart of European continent. This balanced mélange of the divine can be found nowhere else in Europe. Present day Bosnia and Herzegovina is a living testament to the richness of its cultural and religious heritage..
---
Now it's time to explore secrets of Bosnia and Herzegovina
Man and nature have maintained a harmonious lifestyle rarely found in modern Europe. It is this harmony that has created some of the most magnificent examples of Old World Europe, offering a rare peek into the old ways. Here a man's wealth is measured in his friendships…and he takes time to nurture this precious wealth. Bosnia and culture are an inseparable unit, and the cultural programme is accordingly packed to the brim. On our website is a selection of this year's top events that should undoubtedly not be missed when visiting Bosnia and Herzegovina.
Hotels in Sarajevo, Mostar, Banja Luka and throughout Bosnia and Herzegovina cover the full range of lodgings, from luxury hotels through charming, historic inns to simple but clean and cheap pensions and hostels, and even rental villas and flats/ apartments. Here you can find and book hotels in Bosnia and Herzegovina. Traveling to Bosnia by air couldn't be easier. With an average direct flying time of only 1 hour from most major EU gateways to a choice of popular Bosnian destinations, flights to Bosnia are probably the quickest, easiest, and most cost effective travel option.